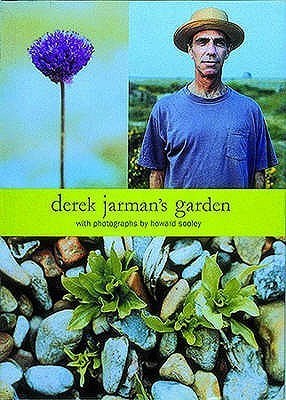 Derek Jarman's Garden Howard Sooley (Photographer) , Derek Jarman
Sold out
Original price
$14.99
-
Original price
$14.99
*Derek Jarman's Garden: with photographs by Howard Sooley
The sun, the sea, the salt in the wind, erode everything here. Nothing is permanent, not even the land itself, a temporary shifting spit of shingle jutting out into the English Channel. The winter storms or the bulldozer have taken most of the old fishermen's sheds from the beach, wiped clean by time's incoming tide. Derek Jarman died in February 1994 (less than two weeks after his 52nd birthday) leaving behind a fine legacy of films, paintings, books… and a small, black, tar-painted fisherman's cottage in the shadow of Dungeness nuclear power station.
…
The garden is without boundaries or fences and as a consequence stretches unhindered to the horizon in all directions. There are no lawns, no soil, just shingle. Ideas and notions of what makes up a garden are gone. It is blissfully and intriguingly without the usual semiology of gardens. It is a cottage garden, on a small, domestic scale. The garden anchors the cottage to the golden shingle and radiates out, slowly dissolving into lichens, broom and honey-scented kale as you move toward the horizons. There is a freedom, an opportunity not many people get, to garden outside normal conventions and work openly and directly with nature.
Derek Jarman created his own garden in the flat, bleak expanse of shingle that faces the nuclear power station in Dungeness, Kent. A passionate gardener from childhood, he combined his painter's eye, his horticultural expertise and his ecological convictions to produce a landscape which mixed the flint, shells and driftwood of Dungeness; sculptures made from stones; the area's indigenous plants; and shrubs and flowers introduced by Jarman himself. This book, the last he ever wrote, is his own record of how this garden evolved, from its beginnings in 1985 to the day of his death in 1994.
Published

June 5, 1995 by Thames & Hudson




ISBN

9780500016565

 

(ISBN10: 0500016569)




Language

English

USED BOOK

IN VERY GOOD +  CONDITION