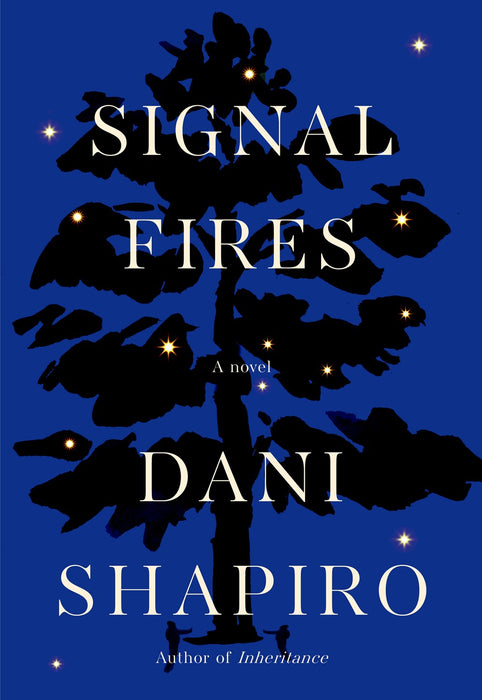 Signal Fires Dani Shapiro
Original price
$10.00
-
Original price
$10.00
A GRIPPING NEW NOVEL FROM THE BESTSELLING AUTHOR OF INHERITANCE

One Night. One Fateful Choice. A Constellation of Lives Changed Forever.

SIGNAL FIRES opens on a summer night in 1985. Three teenagers have been drinking. One of them gets behind the wheel of a car, and, in an instant, everything on Division Street changes. Each of their lives, and that of Ben Wilf, a young doctor who arrives on the scene, is shattered. For the Wilf family, the circumstances of that fatal accident will become the deepest kind of secret, one so dangerous it can never be spoken.

On Division Street, time has moved on. When the Shenkmans arrive—a young couple expecting a baby boy—it is as if the accident never happened. But when Waldo, the Shenkmans' brilliant, lonely son who marvels at the beauty of the world and has a native ability to find connections in everything, befriends Dr. Wilf, now retired and struggling with his wife's decline, past events come hurtling back in ways no one could ever have foreseen.

In Dani Shapiro's first work of fiction in fifteen years, she returns to the form that launched her career, with a riveting, deeply felt novel that examines the ties that bind families together—and the secrets that can break them apart. SIGNAL FIRES is a work of haunting beauty by a masterly storyteller.
Published
October 11, 2022 by Knopf Publishing Group
ISBN
9780593534724
(ISBN10: 0593534727)
Language
English
USED BOOK
IN NEAR FINE CONDITION