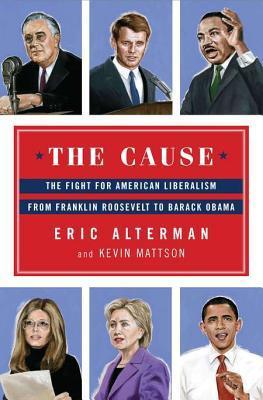 The Cause: The Fight for American Liberalism from Franklin Roosevelt to Barack Obama Eric Alterman , Kevin Mattson
Original price
$4.00
-
Original price
$4.00
The definitive history of American postwar liberalism, told through the lens of those who brought it to life.

Liberalism stands proudly at the center of American politics and culture. Driven by passion for social justice, tempered by respect for the difficulty of change, liberals have struggled to end economic inequality, racial discrimination, and political repression. Liberals have fueled their cause with the promise of American life and visions of national greatness, seeking to transform the White House; the halls of Congress, the courts, the worlds of entertainment, law, media, and the course of public opinion. Bestselling author, journalist, and historian Eric Alterman, together with historian Kevin Mattson, traces the history of liberal ideals through the lives and struggles of fascinating personalities. The Cause tells the remarkable story of politicians, intellectuals, visionaries, activists, and public personalities battling for the heart and soul of the nation.

The first full-scale treatment of postwar liberalism, The Cause offers an epic saga driven by stories of grand aspirations, principled ambitions, tragic flaws, and the ironies of history of the people who fought for America to live up to the highest ideals of its history.
ISBN
9780670023431
(ISBN10: 0670023434)
Language
English
LIBRARY BOOK
USED BOOK
IN VERY GOOD + CONDITION