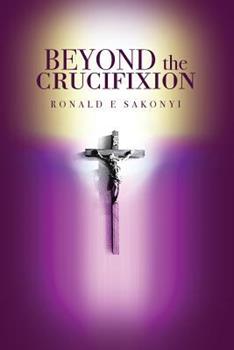 Beyond the Crucifixion Ronald E Sakonyi
Original price
$39.00
-
Original price
$39.00
The story of Christ's crucifixion is one with many individuals. From various disciples to the twelve apostles, there were individuals who walked with Jesus in his final days. But as one man realized during his search for spiritual growth, he didn't truly understand what happened to all these people after Christ was crucified.

Beyond the Crucifixion is R. E. Sakonyi's carefully researched collection of the events that transpired after the crucifixion of Jesus as well as what unfolded following the resurrection.

It is only after we learn what these people went through following Christ's crucifixion that we can fully understand the story of Jesus. As we follow the lives of the twelve apostles after Christ died for our sins, we can begin to strengthen our relationship with Him.

Sakonyi also welcomes us into Christ's story through poignant prayers, lyrical hymns, and insight into his personal witness of the body and blood of Christ in the Eucharist.

Christ died so that every one of us may share in His Kingdom. Now, you can better understand the individuals who touched His life-as a way of drawing even closer to His grace and His love.
Published
March 4, 2017 by Createspace Independent Publishing Platform
ISBN
9781539809562
(ISBN10: 1539809560)
USED BOOK
IN NEAR FINE CONDITION
GIFT GREETING INSIDE FRONT COVER SIGNED RON
CANNOT GUARANTEE IF AUTHOR SIGNATURE