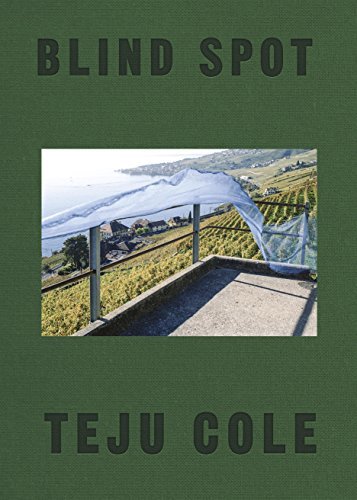 Blind Spot Teju Cole
Original price
$12.39
-
Original price
$12.39
In this innovative synthesis of words and images, the award-winning author of Open City and photography critic for The New York Times Magazine combines two of his great passions.
To look is to see only a fraction of what one is looking at. Even in the most vigilant eye, there is a blind spot. What is missing?
When it comes to Teju Cole, the unexpected is not unfamiliar: He s an acclaimed novelist, an influential essayist, and an internationally exhibited photographer. In Blind Spot, readers follow Cole s inimitable artistic vision into the visual realm as he continues to refine the voice, eye, and intellectual obsessions that earned him such acclaim for Open City.
Here, journey through more than 150 of Cole s full-color, original photos, each accompanied by his lyrical and evocative prose, forming a multimedia diary of years of near-constant travel: from a park in Berlin to a mountain range in Switzerland, a church exterior in Lagos to a parking lot in Brooklyn; landscapes, beautiful or quotidian, that inspire Cole s memories, fantasies, and introspections. Ships in Capri remind him of the work of writers from Homer to Edna O Brien; a hotel room in Wannsee brings back a disturbing dream about a friend s death; a home in Tivoli evokes a transformative period of semi-blindness, after which the photography changed. . . . The looking changed.
As exquisitely wrought as the work of Anne Carson or Chris Marker, Blind Spot is a testament to the art of seeing by one of the most powerful and original voices in contemporary literature."
Published
June 13, 2017 by Random House
ISBN
9780399591075
(ISBN10: 0399591079)
Language
English
USED BOOK
LIBRARY BOOK
IN VERY GOOD CONDITION
FIRST EDITION