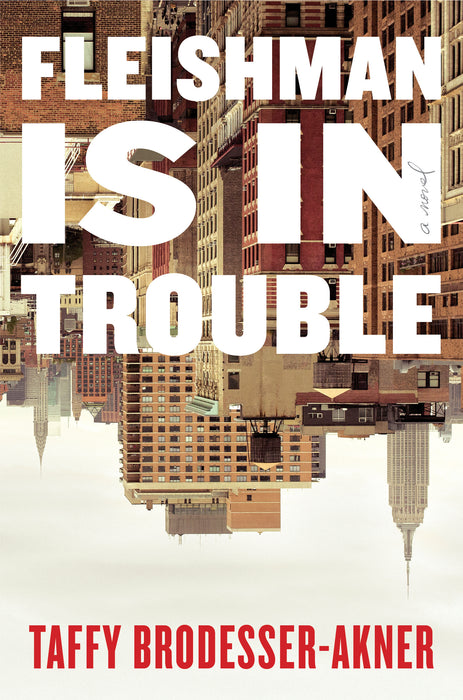 Fleishman Is in Trouble Taffy Brodesser-Akner
Original price
$7.69
-
Original price
$7.69
Recently separated Toby Fleishman is suddenly, somehow--and at age forty-one, short as ever--surrounded by women who want him: women who are self-actualized, women who are smart and interesting, women who don't mind his height, women who are eager to take him for a test drive with just the swipe of an app. Toby doesn't mind being used in this way; it's a welcome change from the thirteen years he spent as a married man, the thirteen years of emotional neglect and contempt he's just endured. Anthropologically speaking, it's like nothing he ever experienced before, particularly back in the 1990s, when he first began dating and became used to swimming in the murky waters of rejection.

But Toby's new life--liver specialist by day, kids every other weekend, rabid somewhat anonymous sex at night--is interrupted when his ex-wife suddenly disappears. Either on a vision quest or a nervous breakdown, Toby doesn't know--she won't answer his texts or calls.

Is Toby's ex just angry, like always? Is she punishing him, yet again, for not being the bread winner she was? As he desperately searches for her while juggling his job and parenting their two unraveling children, Toby is forced to reckon with the real reasons his marriage fell apart, and to ask if the story he has been telling himself all this time is true.
Published
June 18, 2019 by Random House
ISBN
9780525510871
(ISBN10: 0525510877)
Language
English
FIRST EDITION
USED BOOK
LIBRARY BOOK
IN VERY GOOD CONDITION