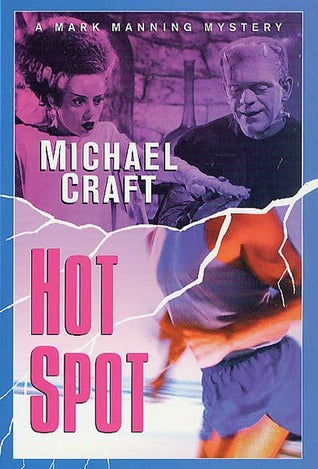 Hot Spot (Mark Manning Mystery #6) by Michael Craft
Original price
$4.00
-
Original price
$4.00
During his distinguished career as a journalist, Mark Manning has seen it all--riots, murder, political corruption, and every manifestation of the dark heart of the human species. But even his proven emotional resources will be stretched when the home he shares with his lover, architect Neil Waite, and his ward and nephew, Thad Quatrain, becomes the site of one of the most daunting, taxing, and potentially dangerous of all human rituals--a wedding.

Roxanne Exner, best friend to both Mark and Neil, is having her nuptial ceremony at their house in the normally bucolic Dumont, Wisconsin, partly because Carl Creighton, her husband to be, is in the final weeks of his campaign for lieutenant governor of Illinois. For Roxanne, Dumont will afford some needed distance from the campaign, and for the city of Dumont, it will be the social event of the season. The wedding, despite everyone's fears, comes off with nary a hitch. The reception, however, takes a disastrous turn when a local matron, who happens to be a major donor to the campaign of Creighton's rival, is killed in what appears to be a freak electrical mishap.
Authorities soon discover that the electrocution was no accident. Then another shocker--Roxanne herself becomes the prime suspect. If Roxanne is ever to enjoy her honeymoon, and if Carl and his running mate are to stand a chance of election, Mark finds himself in a race against the clock to solve a most perplexing murder.
Published July 19th 2002 by Minotaur Books