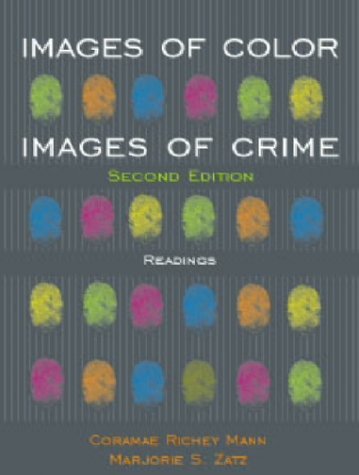 Images Oc Color, Images of Crime: Readings Coramae Richey Mann
Original price
$9.99
-
Original price
$9.99
This edited volume explores the dynamics of race, crime, and the criminal justice system in the United States today. The book gives equal attention to the links between images of color and images of crime as well as the ramifications of criminal justice policies and practices.
Changes to the new edition include the following:
* Revised introductory and concluding chapters that more clearly outline the focus and selection of the racial and ethnic groups discussed.
* The book further examines the ways in which gender, religion, culture, sexuality, and sexual orientation are central components of racialized constructions.
* A new chapter provides examples of current criminal justice practices and crime control policies on racial and ethnic groups, including law enforcement policies, prosecution and sentencing, and imprisonment.
* Brief, framing introductions underscore why each chapter is important and how it fits into the book's overarching themes.
* Each chapter includes discussion questions and a list of relevant websites.
* An accompanying Instructor's Manual prepared by David R. Montague is new to the Third Edition.
Published
January 1, 2002 by Roxbury Publishing Company
ISBN
9781891487583
(ISBN10: 1891487582)
Language
English
USED BOOK
IN GOOD - CONDITION
SOME HIGHLIGHTING AND UNDERLINE