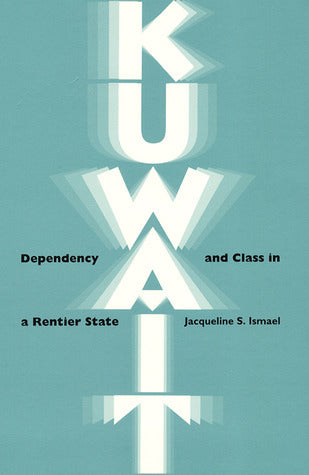 Kuwait: Dependency and Class in a Rentier State Jacqueline S. Ismael
Original price
$49.00
-
Original price
$49.00
From reviews of the first edition
"Tightly written and challenging, this specialized work is a sophisticated addition to the literature."--Library Journal

"An outstanding volume of academic research that investigates the historical organization of social labor in Kuwait. . . . [It] clearly stands as an important contribution to the literature in development, comparative economic and social systems, and Middle Eastern studies. The volume succeeds in tracing the development of Kuwait's social labor force and is able to be candid about the problems associated with . . . large numbers of expatriates."--International Journal of Middle East Studies

In this new paperback edition Ismael revises and updates her 1982 book (originally published with the subtitle Social Change in Historical Perspective), which was the first work to examine the dynamics of class relations in pre- and post-oil Kuwait. She adds to the analysis Kuwait's recent cataclysmic experiences of occupation, liberation, and reconstruction. 
 Ismael covers first the period from the foundation of Kuwait in the early 18th century, when the land was inhabited by camel-breeding bedouins, to the beginning of oil exportation at the end of World War II. She describes its decline from a thriving center of maritime commerce to an impoverished pearling backwash by the end of the war. In the second part she addresses the postwar impact of oil wealth on Kuwait and examines resulting changes in Kuwaiti society. 
 
  Describing transformations in the world oil economy in the 1980s, Ismael adds a new section to chronicle changes in the political economy of the Gulf that threatened the superstructure of the region (constituted of absolute monarchies in rentier states). She sees Iraq's invasion of Kuwait as part of the larger political reality in the Gulf: change in the region will be forestalled by Western industrial powers at any price. Maintenance of the status quo now is dependent on military force, not political processes, and overt repression increasingly will replace cooptation as the means of quieting any opposition.
Format 
254 pages, Paperback
Published 
February 20, 1993 by University Press of Florida
ISBN
9780813011868 

(ISBN10: 0813011868)
USED BOOK IN GOOD CONDITION