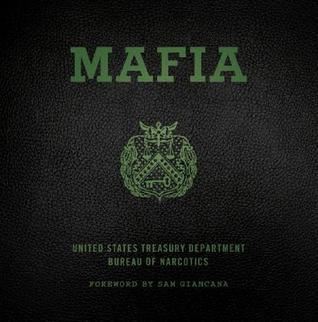 Mafia: The Government's Secret File on Organized Crime
Original price
$49.99
-
Original price
$49.99
Some time in the early 1960s, during the golden age of organized crime in America--the era that would inspire "The Godfather"; "Goodfellas," and even "The Sopranos"--federal investigators pulled every known piece of information on more than 800 Mafia members worldwide into a thick, phone-book-sized directory. From old-school gangsters like Lucky Luciano and Mickey Cohen to young turks like Paul Castellano and Vinny "The Chin" Gigante, the guide offered at-a-glance profiles of small-time thugs and major dons alike... and was allegedly the book Attorney General Robert F. Kennedy used to investigate the mob.

Recently discovered, and published for the first time in this facsimile edition, Mafia is a treasure trove of info on the underworld in mid-century America--a revelatory artifact and an irresistible read.
Published
October 30, 2007 by Harper
ISBN
9780061363856
(ISBN10: 0061363855)
Language
English
USED BOOK IN GOOD- CONDITION
INSIDE PAGES CLEAN SOME UPPER SOIL ON TOP OF BACK PAGES NOT EFFECTING PRINT COVER SLIGHT CORNER WEAR BOOK IN NEAR FINE CONDITION OTHERWISE JACKET SLEEVE OVER BACK COVER IN FAIR CONDITION GOOD VALUE FOR THE PRICE.