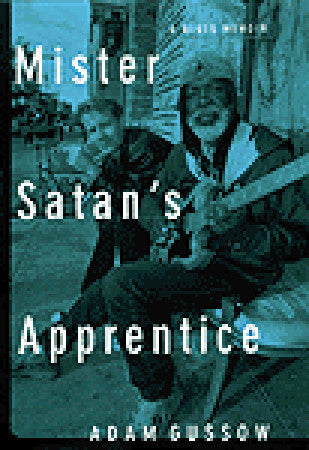 Mister Satan's Apprentice: A Blues Memoir Adam Gussow
Original price
$14.99
-
Original price
$14.99
A raw, heartfelt memoir of an unlikely collaboration between an earnest young harmonica player and a charismatic, streetwise Harlem musician.

        Adam Gussow, shattered by failed love at twenty-seven, dedicated himself to blues music in an act of creative desperation.  When he met Nat Riddles ("harmonica-man for all occasions"), he got what he was longing for: initiation into the New York "harp"-playing demimonde and a headlong plunge into a Dionysian lifestyle that ended when Riddles' near-murder and flight compelled Adam to find a different mentor.  Mister Satan was that man.  Born Sterling Magee in Mississippi, Satan played guitar and various percussion instruments simultaneously, ferociously.  He was also a soapbox preacher and environmental philosopher, an African-American genius of Shakespearean immensity.  Defying cultural and generational divides, Adam and Mister Satan become fellow street musicians, would-be racial redeemers, and, eventually, an acclaimed performing duo.

        This is their remarkable story: at once the author's own coming of age and his account of the vicissitudes and tenacity of a friendship realized through a shared love of the blues.
Published
October 13, 1998 by Pantheon Books/Random House, Inc.
ISBN
9780679450221
(ISBN10: 067945022X)
Language
English
USED BOOK
IN VERY GOOD CONDITION