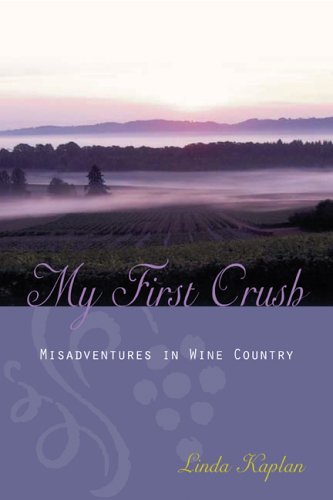 My First Crush: Misadventures in Wine Country Linda Kaplan
Original price
$4.00
-
Original price
$4.00
When Linda Kaplan's husband quit his law firm in Des Moines and bought Panther Creek, a vineyard in Oregon's Willamette Valley, Kaplan went along for the ride, though she couldn't tell an earthy wine with a hint of cherries from a glass of grape juice. It didn't matter: They were going to make pinot noir in a small town, and they would learn how or go crazy trying. Kaplan wryly reveals in her memoir that the result was a bit of both.
There are chapters on the science of wine, on the oddballs who show up for harvest, on telling a good grape from a great grape, and a good wine from a great wine. Kaplan sheds light on the mysteries of marketing wine, the connoisseurs who like to test the newcomers, and the messy business of stomping grapes barefoot. There's even a recipe for making thirty-six thousand bottles of Panther Creek's fine pinot noir.
But Kaplan wasn't only learning about wine. She was also learning about life, about getting along in her new hometown, McMinnville, which seems ripped right from the script of television's Northern Exposure. Panther Creek has since become an award-winning vineyard, its wine on Wine Spectator magazine's list of the Top 100 Wines of the World.
Published
May 1, 2005 by Lyons Press
ISBN
9781592286102
(ISBN10: 1592286100)
Language
English
USED LIBRARY BOOK IN NEAR FINE CONDITION