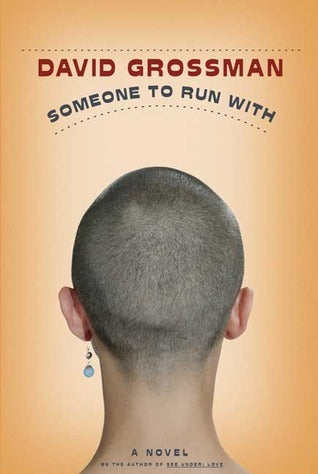 Someone to Run With David Grossman , Vered Almog (Translator) , Maya Gurantz (Translator)
Original price
$5.00
-
Original price
$5.00
Earnest, awkward, and painfully shy, sixteen-year-old Assaf is having the worst summer of his life. With his big sister gone to America and his best friend suddenly the most popular kid in their class, Assaf worries away his days at a lowly summer job in Jerusalem city hall and spends his evenings alone, watching television and playing games on the Internet.
One morning, Assaf's routine is interrupted by an absurd assignment: to find the owner of a stray yellow lab. Meanwhile, on the other side of the city, Tamar, a talented young singer with a lonely, tempestuous soul, undertakes an equally unpromising mission: to rescue a teenage drug addict from the Jerusalem underworld . . . and, eventually, to find her dog.
"Someone to Run With" is the most popular work to date from "a writer who has been, for nearly two decades, one of the most original and talented . . . anywhere" ("The New York Times Book Review"), a bestseller hailed by the Israeli press (and reform politicians such as Shimon Peres) for its mixture of fairy-tale magic, emotional sensitivity, and gritty realism. The novel explores the life of Israeli street kids-whom Grossman interviewed extensively for the novel-and the anxieties of family life in a society racked by self-doubt. Most of all, it evokes the adventure of adolescence and the discovery of love, as Tamar and Assaf, pushed beyond the limits of childhood by their quests, find themselves, and each other.
Format
343 pages, Hardcover
Published

January 1, 2004 by Farrar Straus Giroux
ISBN

9780374266578
(ISBN10: 0374266573)
Language

English
USED BOOK  LIBRARY BOOK
IN VERY GOOD - CONDITION