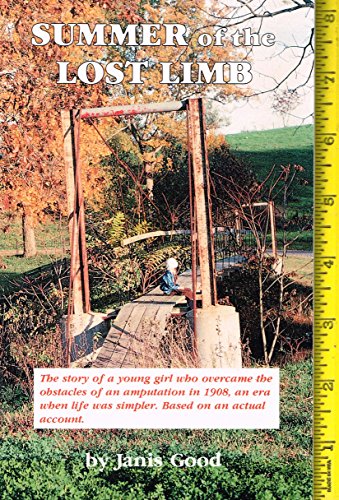 Summer of the Lost Limb Janis Good
Original price
$4.99
-
Original price
$4.99
This book is based on the true story of a young girl who overcame the obstacles of an amputation in the early 1900s. Mary's faith in God and strong family support witness to God's wisdom and grace. The reader journeys through the eyes of a physically handicapped child as she triumphs over numerous obstacles.

Young Mary is determined to walk the half mile to the small community school. For years she has dreamed of crossing the swinging bridge with the children as they walk to the schoolhouse, but a freak accident crushes her dream. Will she ever be able to walk, play, and live like other children?

Follow Mary through her ups and downs and surprises! Visitors bring new and unusual things. A trip to the big city brings adventure and the discovery of a new toy, the teddy bear, that would eventually become famous.

You will chuckle at Mary's courage and spunkiness in spite of the odds. Will she achieve her dream of walking to school? Her determination and faith make all the difference!
Published
January 1, 1994 by Christian Recollections
ISBN
9780964036550
(ISBN10: 096403655X)
Language
English
USED BOOK
IN NEAR FINE CONDITION