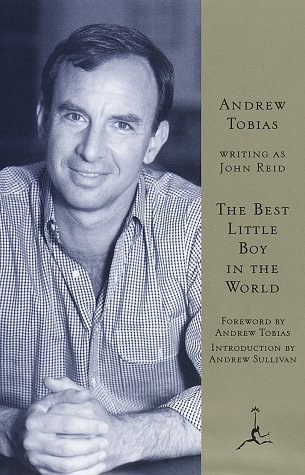 The Best Little Boy in the World Andrew Tobias , Andrew Sullivan (Introduction)
Original price
$17.00
-
Original price
$17.00
When The Best Little Boy in the World was first published in 1973, The New York Times Book Review hailed this classic account of a young man's coming to terms with his sexuality as "uniquely frank . . . a splendid book." Yet the reviewer was also disturbed that a journal about owning up to one's true identity had to appear under a pen name because of "societal bigotry."
------Happily, times have changed. Today "John Reid" can be himself and is already known to millions of readers as the witty, bestselling financial writer Andrew Tobias. To commemorate the twenty-fifth anniversary of his intelligent work, the Modern Library is re-
issuing The Best Little Boy in the World. Full of humor and free of guilt, it remains one of the most enduring memoirs of a generation.
------"An enlightening portrait of growing up gay in a straight world," said the Chicago Tribune. "John Reid comes out slowly, hilariously, brilliantly," wrote David Brudnoy in The New York Times Book Review. "One reads this utterly honest account with the shock of recognition."
------This Modern Library edition coincides with the publication of its sequel, The Best Little Boy in the World Grows Up, and includes a new Foreword by Andrew Tobias and a new Introduction by the writer and journalist Andrew Sullivan.
Published
August 25, 1998 by Modern Library
ISBN
9780679603146
(ISBN10: 067960314X)
Language
English
LIBRARY BOOK
USED BOOK
IN VERY GOOD CONDITION