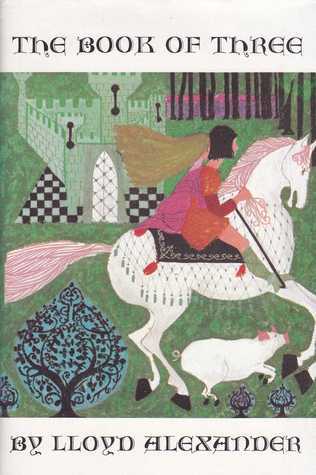 The Book of Three Lloyd Alexander
Original price
$34.99
-
Original price
$34.99
Blending rich elements of Welsh legends and universal mythology, Lloyd Alexander creates the imaginary kingdom of Prydain to tell a tale of enchantment, both good and evil, and of the Assistant Pig Keeper who wants to become a hero.

In an enthralling chronicle, Taran, Assistant Pig Keeper to a famous oracular sow, sets out on a hazardous mission to save Prydain from the forces of evil. He meets adventures in which humor and high valor are blended in a way that will keep readers of many ages completely absorbed--for this is fantasy that is rooted in reality and truth.

For, as Mr. Alexander says in his introductory note: "Most of us are called on to perform tasks far beyond what we believe we can do. Our capabilities seldom match our aspirations, and we are often woefully unprepared. To this extent, we are all Assistant Pig Keepers at heart."
Published
August 1, 1964 by Holt, Rinehart & Winston
ISBN
9780805008746
(ISBN10: 0805008748)
USED BOOK IN VERY GOOD + CONDITION
JACKET IN GOOD + CONDITION