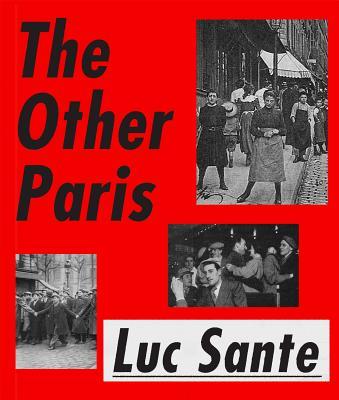 The Other Paris Luc Sante
Original price
$7.00
-
Original price
$7.00
A trip through Paris as it will never be again--dark and dank and poor and slapdash and truly bohemian

Paris, the City of Lights, the city of fine dining and seductive couture and intellectual hauteur, was until fairly recently always accompanied by its shadow: the city of the poor, the outcast, the criminal, the eccentric, the willfully nonconforming. In The Other Paris, Luc Sante gives us a panoramic view of that second metropolis, which has nearly vanished but whose traces are in the bricks and stones of the contemporary city, in the culture of France itself, and, by extension, throughout the world.

Drawing on testimony from a great range of witnesses, Sante, whose thorough research is matched only by the vividness of his narration, takes the reader on a whirlwind tour. Richly illustrated with more than three hundred images, The Other Paris scuttles through the knotted pre-Haussmann streets, through the improvised accommodations of the original bohemians, through the whorehouses and dance halls and hobo shelters of the old city.

A lively survey of labor conditions, prostitution, drinking, crime, and popular entertainment, and of the reporters, réaliste singers, pamphleteers, and poets who chronicled their evolution, The Other Paris is a book meant to upend the story of the French capital, to reclaim the city from the bons vivants and the speculators, and to hold a light to the work and lives of those expunged from its center by the forces of profit.
Published
October 18, 2016 by Farrar, Straus and Giroux
ISBN
9780374536459
(ISBN10: 0374536457)