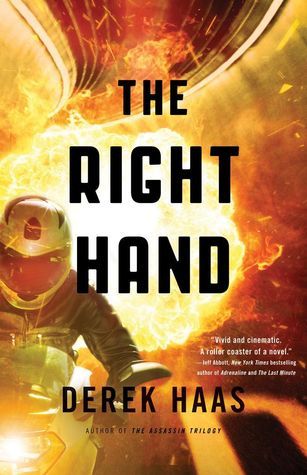 The Right Hand Derek Haas
Original price
$4.39
-
Original price
$4.39
Meet Austin Clay, the CIA's best-kept secret.

There has always been a need in the spy game for operations outside the realm of legality-covert missions so black no one in the American government, and almost no one in intelligence itself, is aware of their existence. The left hand can't know what the right hand is doing.

Austin Clay is that right hand, executing missions that would be disavowed by his own government were he ever to be compromised. His team consists of only his trusted handler and himself. His missions are among the most important and dangerous in U.S. history.

Clay is sent to track down a missing American operative, a man who was captured outside of Moscow, in the Russian countryside. Soon he discovers the missing officer is only the beginning of the mission, and finds himself protecting a desperate woman who believes a mole has penetrated the top levels of the U.S. government, throwing the international balance of power into jeopardy.

With blistering pace, international intrigue, and a high-stakes plot that spans continents, THE RIGHT HAND introduces a new hero, from the novelist whose work the New York Times Book Review has proclaimed "devastatingly cool."
Published
November 13, 2012 by Mulholland Books
ISBN
9780316198462
(ISBN10: 0316198463)
Language
English
USED BOOK
LIBRARY BOOK
IN VERY GOOD CONDITION