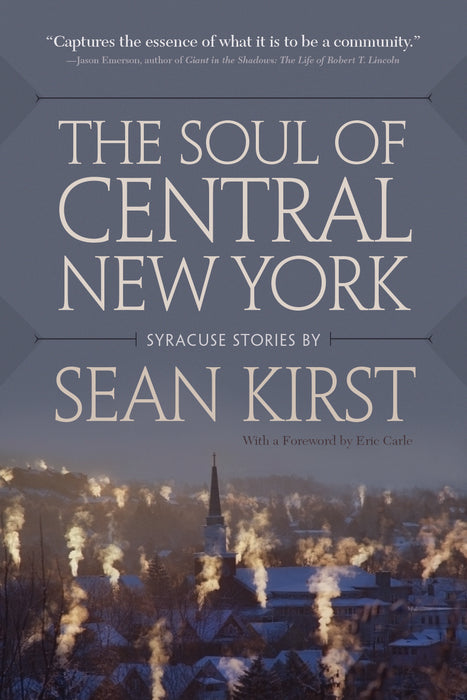 The Soul of Central New York: Syracuse Stories Sean Kirst
Original price
$4.59
-
Original price
$4.59
A group of strangers risk death along the New York State Thruway to save a soldier from a burning truck. The true story, as told by football legend Jim Brown, of how the number 44 rose to prominence at Syracuse University. The beautiful yet tragic connection between Vice President Joseph Biden and Syracuse. The impossible account of how Eric Carle, one of the world s great children s authors, found his way to a childhood friend through a photograph taken in Syracuse more than eighty years ago.

All these tales can be found in "The Soul of Central New York, " a collection of columns by Sean Kirst that spans almost a quarter-century. During his long career as a writer for the "Syracuse Post-Standard," Kirst won some of the most prestigious honors in journalism, including the Ernie Pyle Award, given annually to one American writer who best captures the hopes and dreams of everyday Americans.

For Kirst, his canvas is Syracuse, an upstate city of staggering beauty and profound struggle. In this book, readers will find a nuanced explanation of how Syracuse is intertwined with the spiritual roots of the Six Nations, as well as a soliloquy from a grieving father whose son was lost to violence on the streets. In these emotional contradictions in the resilience, love, and heart-break of its people Kirst offers a vivid portrait of his city and, in the end, gives readers hope."
Published
December 27, 2016 by Syracuse University Press
ISBN
9780815610830
(ISBN10: 0815610831)
Language
English
USED BOOK
LIBRARY BOOK
IN GOOD CONDITION