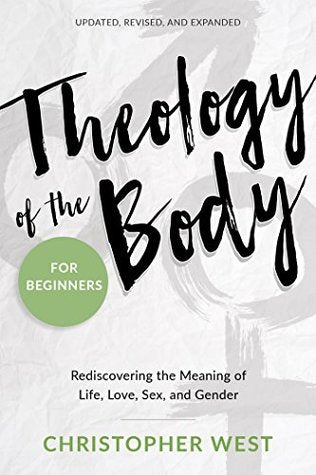 Theology of the Body for Beginners: Rediscovering the Meaning of Life, Love, Sex, and Gender by Christopher West
Sold out
Original price
$4.00
-
Original price
$4.00
Divorce. Broken families. Sexual abuse. Addiction. Pornography. Same-sex marriage. Gender issues. Everywhere we look, we find more and more confusion about the most fundamental truths of human life. As we lose our basic understanding of the meanings of man, woman, marriage, and sex, the question becomes ever more urgent: What does it mean to be a human being? The human race seems unable to answer this question.

Against this backdrop, St. John Paul II's Theology of the Body appears as a bright light in the darkness. His writings on the body, sex, desire, and the meaning of love go straight to the heart of what it means to be fully human. The pope's insights are profound, timely, and meet the questions of modern society head on . . . but they are often not accessible enough for most of us to grasp easily.

That's where Christopher West comes in. In Theology of the Body for Beginners, he provides a short, simple summary of St. John Paul II's vital teachings on important questions such as:
- What is the meaning of life?
- How do we fulfill our deepest desires?
- Why did God create us male and female?
- Where can we find true happiness here on earth?

The first edition of this book was released in 2004, and it instantly became an international best seller. In this updated, revised, and expanded edition, you ll have access to key insights gleaned from Dr. Michael Waldstein s critically acclaimed research and translation, as well as brand-new commentary added by West in light of the gender chaos so prevalent in our world today.

Christopher West covers the main points of this revolutionary teaching in a way that you and I can understand. You'll see desire physical, emotional, and spiritual in a whole new light!
Paperback
,
Updated, Revised, and Expanded Edition
,
224 pages
Published March 5th 2018 by Wellspring
(first published 2003)