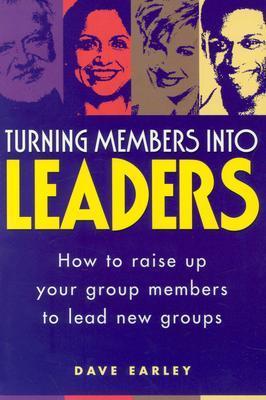 Turning Members Into Leaders Dave Earley
Original price
$3.00
-
Original price
$3.00
Every small group faces the same challenge: find new leaders or die. After all, if a group cannot raise up new leaders, the group cannot produce new groups, right?

Where is the best place to find new leaders? Among the members, of course!

In this practical resource, your leaders will find Dave's background and expertise to be invaluable as they work with group members, helping them discover and embrace the call to leadership. By employing Dave's simple principles, you will see leaders emerge from your groups. These principles are both biblical and practical. But don't take our word for it. Here's what Joel Comiskey, author of numerous books on cell group leadership has to say, taken from the foreword of this book:
"Many small group books on the market focus on how to have the perfect group experience. Few, however, explain why small groups are the perfect breeding ground for future leaders. This is one of those rare books. In this book, you'll learn how to dream for a multitude of leaders, model effective leadership, explain your vision with clarity, and how to release a new generation of leaders. The book will help you and your chruch fulfill the Great Commission by identifying, developing, and releasing your current members into small group leaders who reap the harvest."

God has gifted your small group leaders with what they need to encourage members and help them discover their leadership gifting and abilities. This book will give your leaders what they need to turn members into leaders.
Format 
112 pages, Paperback
Published 
September 28, 2003 by Touch Outreach Ministries
ISBN
9781880828496 

(ISBN10: 1880828499)
USED BOOK IN VERY GOOD CONDITION